About US
Pamela & her team believe that fashion is about more than clothes. It's a reflection of who we are and how we want to be seen in the world.
"Recognizing that our human spirits have been suppressed by only selecting our fashion choices from a digital screen, we want to return to the joy of seeing, touching and breathing into our fashion choices.
The pleasure of discovery, the serendipity of casually bumping into an old friend for a catch up chat are an irreplaceable thread in our daily lives that is not easily given up."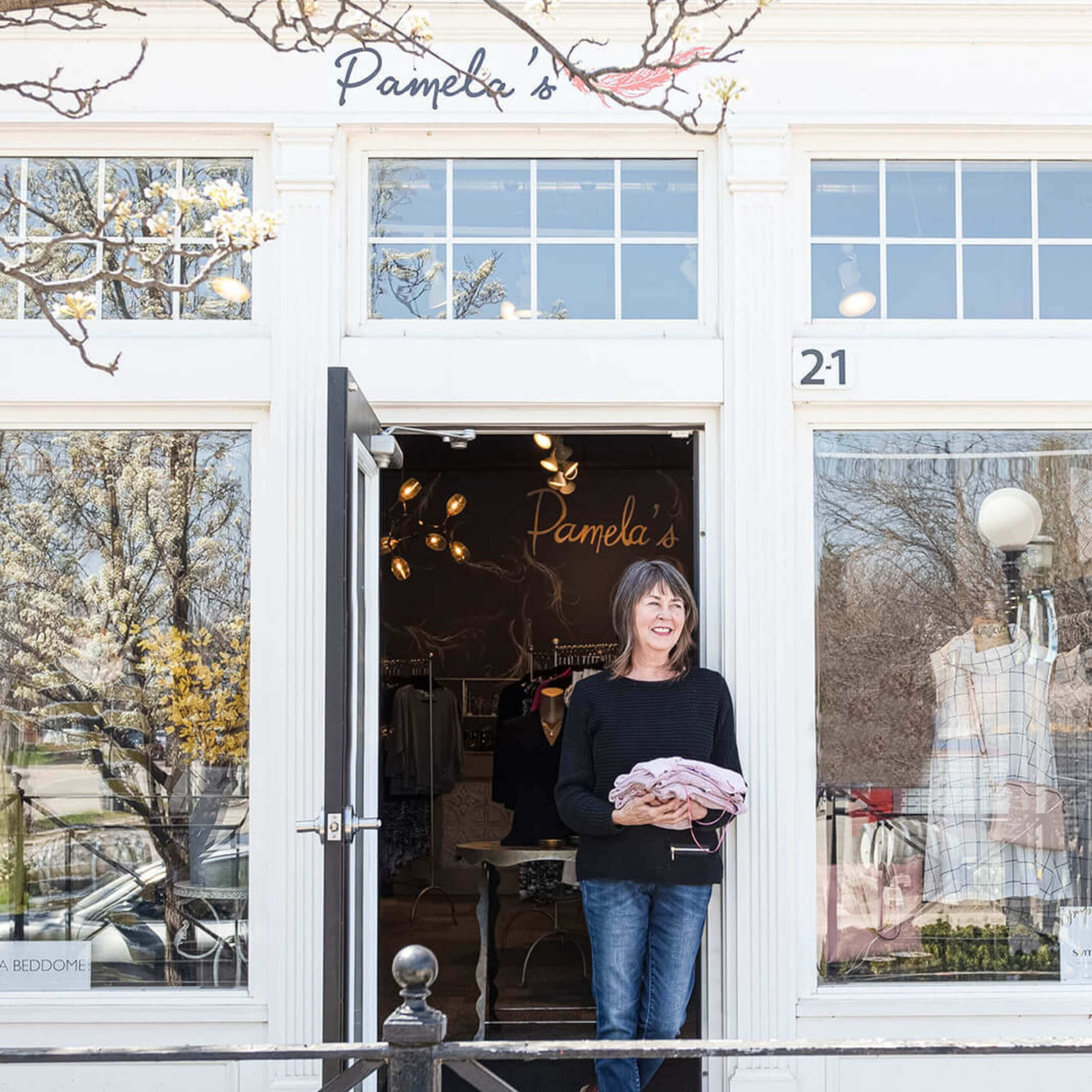 This is why Pamela and her team will be taking a step back from the digital world and returning to the warmth and connection of traditional in-store experiences.
Shifting back to what we do best, our fashion experts will help guide you in making the best fashion choices for your lifestyle. Our customers can continue to view our curated collections on our website and by following us on:
Fashion Moving Forward
When I first thought of these words as our tagline for Pamela's, I never realized how appropriate it would become to our mission statement. Now more than ever it resonates with our changing retail philosophy.
PAMELA MASON
The change will be making that phone call to Pamela's and chatting about what interests you on our social media platforms.
Purchases can still be made through the boutique and we will continue to offer FREE SHIPPING for purchases over $150.
Contact
3836 Main Street, Jordan Village, ON
Phone – 905.562.6377